This seems to be the question that plagues me most days. Last month I tossed around the idea of sewing a dress for a very formal event, but I ended up not attending, so that decision never had to be made. Now I am shopping for dresses for my brother in law's wedding in July, and
of course
the ones that I like the best are $150 (or more!). Too bad we live on one and half incomes and my hubby is in school ;)
SO, do I want to try to make a version of one of these dresses or hold off until one goes on sale and hope they still have my size?
OH, you want to see the dresses? Sorry about that! Here ya go!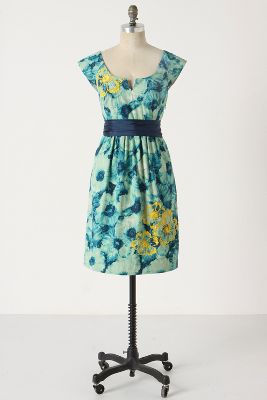 Vogue V8555
p.s. this one has pockets! I used to think that was silly, but now a dress with pockets seems brilliant. Definite plus.
I am going to hold off for a couple of weeks at least. That way I am not making a rushed decision (because most of those are still sitting in piles in my sewing room). I am also really hoping one of the already-made-dresses goes on sale ASAP so I don't have to make this choice. If I find some fabric that really inspires me then I may jump in with both feet, but for now I'll sit on the edge of indecision with one foot on each side.